Exciting things are happening at FreshBed. With the strong growth in activities, the number of employees is also growing, so much so that our office in Ouderkerk aan de Amstel has become too small.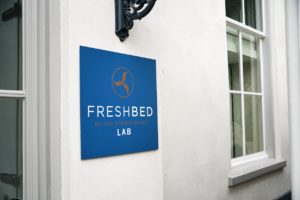 We are proud to announce that FreshBed moved into nineteenth-century country estate Villa Buitenzorg on 1 July. The national monument is located in Baarn at Amsterdamsestraatweg 57.
A location at a convenient distance from Schiphol Airport, easy parking and with the right look and feel for FreshBed. It is a building in which our products can be beautifully displayed in a showroom and the R&D department has enough space to realize innovations.
We look forward to welcoming you to our new office.