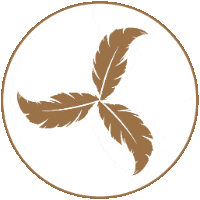 Experience freshbed in leading hotels
Hotels and wellness resorts distinguish themselves by creating a unique customer experience and ensuring that hygiene and health are top priorities for their guests. 
FreshBed has developed exclusive partnership programs with leading hotel groups. Discover the FreshBed for hospitality. 
Wellness. Innovation. Health. FreshBed. 
LANSERHOF SYLT - OASIS OF PEACE - 5 TIMES AWARDED AS "BEST MEDICAL SPA"
Lanserhof Group has won the European Best Medical Spa Award five times. The new Lanserhof Sylt is located between the dunes, in the middle of List, Germany on the Wadden Sea. Health Is a central aspect of this hotel. In harmony with nature, guests can gather new energy and relax in complete seclusion. As part of the Lanserhof Sleep Program guests sleep on a FreshBed, which ensure the perfect night's sleep and total recovery of body and mind. A great place to completely unwind.
In the news: 
ALPINA GSTAAD, SWITZERLAND - MOUNTAIN AIR AND RELAXATION
In the heart of the Swiss Alps you will discover 56 spacious rooms and suites, all with private terraces and spectacular views at the infamous 5-star hotel, Alpina Gstaad. Every architectural detail is rendered in classic Alpine style, highlighting the Saanenland's artisan heritage, including a 6-senses spa that delivers a true sanctuary of peace and wellbeing. In an effort to better provide the ideal rest and relaxation to guests, FreshBed delivers purified active airflow directly to guests while they sleep. A perfect fusion between the hotel's surroundings and a healthy night of sleep.
In the news: 
THE DYLAN – SLEEPING IN AMSTERDAM'S BEST KEPT SECRET
Amsterdam has a rich and storied history and is rich in cultural heritage. The Dylan Hotel is located on the famous Keizersgracht: a hidden gem in the historic canal belt. The 17th-century canal houses house a Michelin-awarded restaurant and forty very luxurious rooms and suites, each with its own design. An exclusive number of these rooms house a Freshbed, which elevates the luxury experience to the next level.
RH GUESTHOUSE - A FRESHBED IN EACH SUITE NEW YORK, NY
We are proud to announce our partnership with the RH Guesthouse launch in New York.
Set on a pivotal corner in the Meatpacking District, the RH Guesthouse is a boutique hotel set to launch on September 7th. 
Each suiteis  equipped with a FreshBed, for the ultimate night of restorative sleep.
In the news: