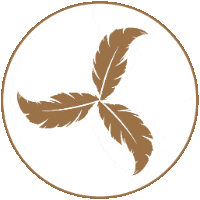 Experience Freshbed In Leading Hotels
Hotels like to distinguish themselves by creating a unique customer experience. FreshBed takes care of that. It assures that guests have an allergy-friendly bed that they can set their desired temperature. 
With purified air in and around the bed, guests fall asleep quicker, and have a deeper and longer night of sleep. The result is a a guest who wakes up fresh and in a good mood, to start the day off with the right energy. 
Now you can also experience FreshBed in Amsterdam, Hong Kong, Gstaad, Lausanne, London, Paris , Sylt and the USA.
Please contact FreshBed for information and/or bookings
T +31(0)20 47 20 816 [email protected]
RH GUESTHOUSE - A FRESHBED IN EACH SUITE NEW YORK, NY
We are proud to announce our partnership with the RH Guesthouse launch in New York.
Set on a pivotal corner in the Meatpacking District, the RH Guesthouse is a boutique hotel set to launch on September 7th. 
Each suiteis  equipped with a FreshBed, for the ultimate night of restorative sleep.
In the news: 
LANSERHOF SYLT - OASIS OF PEACE - 5 TIMES AWARDED AS "BEST MEDICAL SPA"
Lanserhof Group has won the European Best Medical Spa Award five times. The new Lanserhof Sylt is located between the dunes, in the middle of List, Germany on the Wadden Sea. Health Is a central aspect of this hotel. In harmony with nature, guests can gather new energy and relax in complete seclusion. As part of the Lanserhof Sleep Program guests sleep on a FreshBed, which ensure the perfect night's sleep and total recovery of body and mind. A great place to completely unwind.
In the news: 
ALPINA GSTAAD, SWITZERLAND - MOUNTAIN AIR AND RELAXATION
In the heart of the Swiss Alps you will discover 56 spacious rooms and suites, all with private terraces and spectacular views at the infamous 5-star hotel, Alpina Gstaad. Every architectural detail is rendered in classic Alpine style, highlighting the Saanenland's artisan heritage, including a 6-senses spa that delivers a true sanctuary of peace and wellbeing. In an effort to better provide the ideal rest and relaxation to guests, FreshBed delivers purified active airflow directly to guests while they sleep. A perfect fusion between the hotel's surroundings and a healthy night of sleep.
In the news: 
THE DYLAN – SLEEPING IN AMSTERDAM'S BEST KEPT SECRET
Amsterdam has a rich and storied history and is rich in cultural heritage. The Dylan Hotel is located on the famous Keizersgracht: a hidden gem in the historic canal belt. The 17th-century canal houses house a Michelin-awarded restaurant and forty very luxurious rooms and suites, each with its own design. An exclusive number of these rooms house a Freshbed, which elevates the luxury experience to the next level.
HOTEL LE FOUQUET'S – STYLE AND SPARKLE IN THE CITY OF LIGHTS
Hotel Barrière Le Fouquet's is one of the most beautiful and luxurious hotels in Paris. This 5-star hotel has the most luxurious and spacious rooms in Paris, with views over the Arc de Triomphe and the Champs-Elysées. FreshBed allows guests to completely relax in their Signature suites after their visit to this magical and romantic metropolis in a unique way. 
BEAU RIVAGE PALACE – THE EPITOME OF LUXURY
It is no coincidence that the 5-star Beau Rivage Palace (since 1861) has hosted many celebrities including Victor Hugo, Charlie Chaplin, Coco Chanel, Nelson Mandela and Tina Turner. It is the 'Grande Dame' of hotels, and boasts of a 2 Michelin star restaurant as well. The hotel manages to hold on to traditional values while embracing new techniques. FreshBed is a good example of this. The Spa Suites provides the ultimate wellness experience, with beautiful views of the Alps. FreshBed also enables a complete relaxing experience at night.
HOTEL METROPOLE MONTE CARLO – BEAUTY AND SOPHISTICATION
A stay at the palace Hotel Metropole Monte Carlo feels classic and timeless. With luxury from another era, a beautiful retreat from the hustle and bustle, in the heart of the principality. It is one of the leading hotels in the world. In addition to a Spa experience, guests sleep in a space designed by Karl Lagerfeld, equipped with a FreshBed. In this hotel, guests lack nothing, both during the day and at night.
THE LANDMARK MANDARIN ORIENTAL - PARTY LIKE A KING, SLEEP LIKE A SULTAN IN HONG KONG
At the Landmark Mandarin Oriental in Hong Kong, there are no limits in service. This is fully felt in the new Entertainment Suite. With a DJ set, B&O BeoLab sound system, 160 inch TV, laser projector, custom coffee table with built-in PlayStation consoles and virtual reality equipment, a retro American jukebox, a 'Cabinet of Delights' with boutique wines on tap and a cocktail bar, a popcorn machine, Cuban cigars and a crystal display case filled with delicacies created by the Michelin star chef. In the bedroom, FreshBed reigns supreme, with an abundance of peace and relaxation that wakes guests up feeling rejuvenated.
HOTEL RESTAURANT MERLET – SLEEP IN AN OASIS OF CALM
Hotel Merlet is a very personal family hotel on the widest dune edge of the Netherlands, less than an hour's drive from Amsterdam. In the peaceful environment there is overwhelming natural beauty in combination with cultural attractions and beach recreation. The restaurant has been awarded a Michelin star. A lounge, bar, swimming pool, sauna, steam bath, fitness room, solarium ensure a personal and luxurious stay. The most luxurious rooms are equipped with a FreshBed, which welcomes guests in a bed that is set to the right temperature and in an environment of purified air. 
THE COLLEGE HOTEL – SLEEP IN A CLEANER, DEEPER AND HEALTHIER WAY
The College Hotel is located near the famous Concertgebouw, Rijksmuseum, the Van Gogh Museum and the Stedelijk Museum in Amsterdam. In a stately building that was built in 1894 as a school building in the same style as the Rijksmuseum. Inside there are 40 individually designed boutique hotel rooms, a terrace, a courtyard garden and The College Bar Lounge. The highly regarded restaurant is located in the former gymnasium and is 40% staffed by supervised students. In the extra luxurious Junior Suite, guests can sleep on a FreshBed.
SOFITEL LEGEND THE GRAND AMSTERDAM – ICONIC SLEEPING IN A FRESHBED.
Sofitel Legend The Grand Amsterdam is one of five Sofitel Legend hotels worldwide. They each have an enchanting history. Tradition and innovation merge here. Everything is aimed at banning stress and tension from everyday life and to optimally relax and enjoy some luxury. FreshBed actively contributes to this, as the first bed in the world with its own climate controlled system that ensures ventilation, a constant temperature and optimum humidity right under the duvet.
LE ROYAL MONCEAU, RAFFLES, PARIS CONTEMPORARY AND VIBRANT LUXURY
The Royal Monceau has exudes a spirit of exclusive Parisian chic, with a generous dose of polished contemporary styling. The exacting elegance of the Forties and Fifties with its controlled curves, fine materials, and warm colours is brought alive through little poetic details imbued with a life and history of their own. A FreshBed is placed in a Philip Starck suite, that offers  sleek custom-made furniture and has a wealth of artworks on display. It is the ideal combination between a healthy night's sleep and contemporary luxury. 
INTERCONTINENTAL AMSTEL AMSTERDAM – SLEEP IN GRANDEUR
The InterContinental Amstel Amsterdam is a magnificent palace on the banks of the famous Amstel River. In 1867 it received its first guests – it has widely been celebrated ever since, for its royal style and homely warmth.