experience A BED THAT FEELS FRESH AND CLEAN EVERY DAY!
The human body is 60% water. This is necessary for our temperature control, among other things. The disadvantage of this is that people yearly lose an average of 120 liters of moisture at night. As a result, this moisture ends up in duvets and mattresses. A conventional mattress stores all that moisture, which is of course very unsanitary. Another disadvantage of this is that it often makes you too hot or too cold, which disturbs sleep.
And then the medical aspect. For instance, for rheumatism patients, air humidity, contrary to what most people think, has more influence on pain complaints than temperature. Pain complaints are less when there is good ventilation at the skin. As a result, the air humidity at the skin decreases (Source: W. Patberg, University of Groningen).
FreshBed offers a solution to these problems, namely active ventilation! This effectively combats the moisture problem and regulates the temperature! We have developed a bed that draws in air from below. In addition, air is filtered and brought to the desired temperature, after which it is transported to your body by the ergonomic mattress.
With this constant flow of temperature-controlled air, FreshBed creates pure wellness in the sleeping environment. As a result, a sleeping environment is created in which excessive perspiration and chills are prevented. An environment in which your mattress remains wonderfully dry and fresh and in which, moreover, the air in your bedroom is continuously purified!
FreshBed's ventilation system is designed to reduce moisture and purify air. House dust mites thrive in damp areas. To be specific, house dust mites survive from 45% humidity and house dust mites multiply from 55% humidity (Source: Longfonds).
FreshBed prevents perspiration, and with temperature control and ventilation keeps the humidity in the bed around 50%. This results in an extremely comfortable bed that remains free from moisture, mold, bacteria, and dust mites.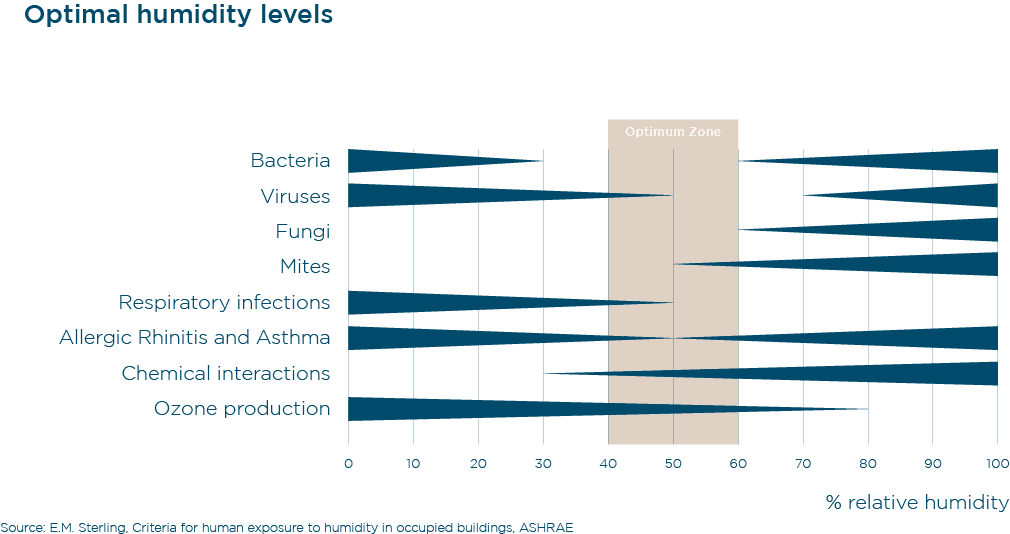 The quality, reliability, and safety of FreshBed, by the way, don't leave anything to be desired either. To provide you with maximum certainty on this issue, the unit within the bed base, the 'Temperature Controlled Air Circulator', has been certified by TÜV SÜD Product Service.