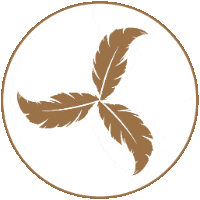 Privacy statement
FreshBed considers the protection of personal data of essential importance for a sustainable business management. We therefore process your data with the greatest possible care. With this privacy statement, we inform you about how we handle personal data.
In this document, it will be explained how and why we as FreshBed process your data, what data is processed and under what circumstances. Furthermore, there will be clarified what your rights as a person whose data is processed (a 'data subject').
FreshBed as a controller
Who processes your data?
FreshBed International B.V. (hereinafter: 'FreshBed' or 'we'), located at Amsterdamsestraatweg 57 in 3744MA Baarn, is responsible for the processing of personal data as shown in this privacy statement.
How can I contact FreshBed with regard to data issues?
Since professional integrity and quality customer service are important principles at FreshBed, we are always available and at your service for data processing issues. Contacting us is possible via the contact details below:
Contact employee: Thomas van Doornewaard
Telephone: +31 (0) 20 472 0816
E-mail: [email protected]
Mail address: FreshBed B.V. Amsterdamsestraatweg 57 in 3744MA Baarn, The Netherlands
The collection and processing of your data
With what purpose do we process your data?
FreshBed processes your personal data for the following purposes:
Building and maintaining the customer relationship;
Handling orders, processing in financial administrations and logistics handling;
Offering customer service including the fulfillment of warranty obligations;
Conducting market research to improve our business operations, services and/or products;
Approaching with commercial information[1];
Improve the content of our communication by tailoring it to your personal preference; and
Complying with legal obligations, resolving disputes, and enforcing our rights and agreements.
On what grounds do we process your data?
According to the General Data Protection Regulation from the European Union, there are six possible grounds on which personal data may be processed. All personal data that FreshBed collects is based on the (informed) consent of the data subjects. That means that, without the consent of the users, no data will be processed in any way.
What data is processed?
Below you will find an overview of the personal data that we process:
First and last name;
Gender;
Address data;
Phone number;
E-mail address;
Other personal data that you actively provide, for example by creating a profile on this website, in correspondence, and by telephone; and
Bank account number.
We process data of this kind from (potential) customers and professional partners. Furthermore, from the visitors on our website, we process:
Information about your activities on our website (functional, analytical and tracking cookies); and
Internet browser and device type.
How long do we store personal data?
FreshBed stores the data of its users, partners and website visitors only as long as we consider it relevant. This means that users who are no longer a customer of FreshBed anymore will have their data deleted without any delay. Data of visitors of our website is only saved for as long as this is relevant for FreshBed's commercial communication purposes as defined under 'With what purposes do we process your data?'.
Do we share personal data with third parties?
FreshBed only provides to third parties and only if this is necessary for the execution of our agreement with you or to comply with a legal obligation.
Is there automated decision-making used in the data processing?
No, FreshBed does not make use of automatic decision-making of our data subjects.
Your rights
What are my rights when my data is used?
As a data subject, you have certain rights to which FreshBed is obliged to comply. These rights ensure that the processing of your data is appropriate and proportional, but also that you as a data subject have control over your own personal data. The rights you have when your data is used are the following:
The right of access to your data;
The right to rectification of inaccurate personal data;
The right to erasure of your personal data;
The right to restriction of processing;
The right to data portability
Besides that, FreshBed ensures that you as a user will at all times be accurately informed with regard to your personal data in clear and understandable language.
[1] You always have the option to unsubscribe by making an objection. All communication indicates how you can do this