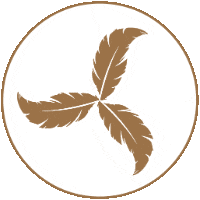 And Sleep Science For The Perfect Sleep Experience
My family has been in the luxury bedding industry for over 100 years. During my years at specialty bed stores, I gained experience with all high-end luxury brands in the top segment of the bed industry. It was then that I learnt everything about beds, mattresses, materials, manufacturing, and the most critical factors for a perfect night's rest: temperature, humidity, air quality, and hygiene.
My passion led to a search for the perfect bed. I studied the research findings of the Dutch sleep scientist Dr. Roy Raymann, whose work on thermoregulation has shown how sleep quality can be improved through environmental optimization. I have seamlessly combined the latest thermoregulation technology with high-quality traditional European mattress design.
Where others started to work combining technology, data, and temperature, I focused on the complete microclimate integrated in a high-quality sleep system. I wanted significantly improve sleep quality. 
FreshBed has proven itself in practice for almost ten years and has created a solid basis to start working with data and gather more scientific evidence to optimize the functionalities.
Sleep is the ultimate foundation of your health and well-being. It empowers your body to repair and restore. Your mind, to be alert and energized.  
To be the best version of yourself: a good night's sleep is gold.