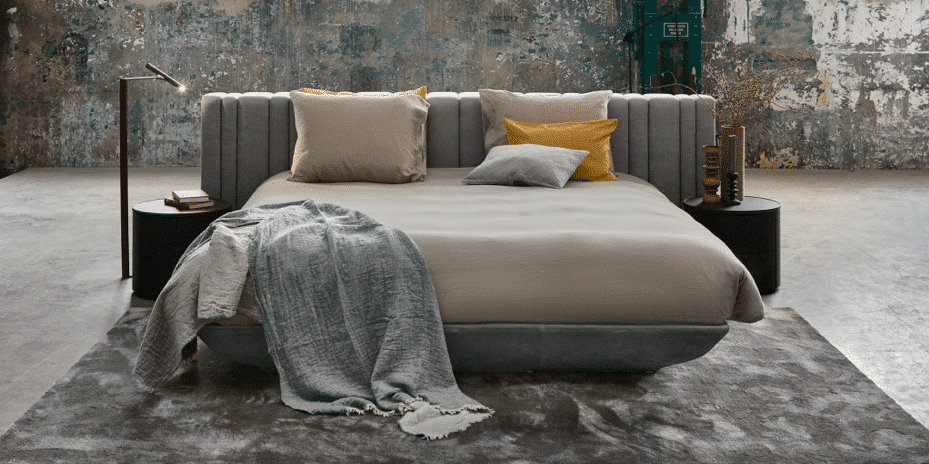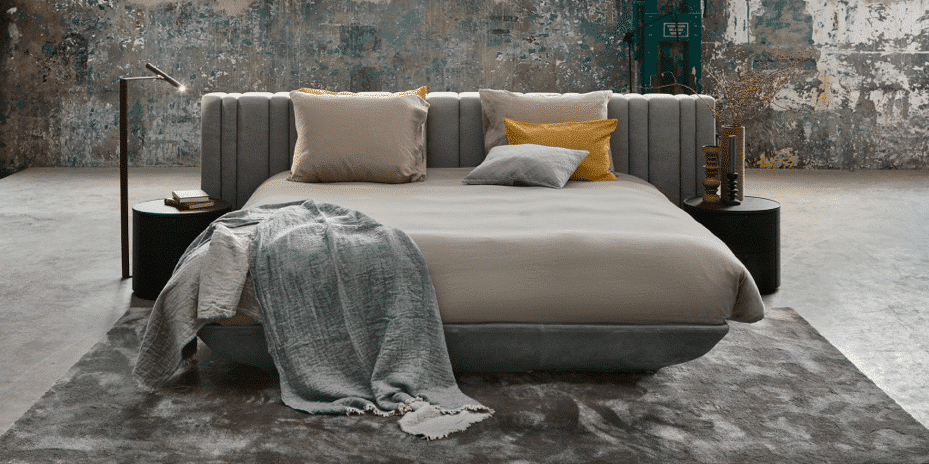 FreshBed Edition 2 by Robert Kolenik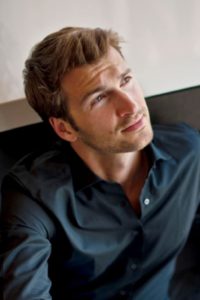 The collaboration with Robert Kolenik started just before Salon Residence 2017, a fair organized by the Dutch interior magazine Residence, in the style of a pop-up boutique hotel designed by 20 of the best Dutch interior designers.
Robert Kolenik designed the 'Room of the Future' at Salon Residence. Kolenik's room actively works towards creating a safe, comfortable space for a happier, healthier life. Through a perfect combination of technology and home automation.
The technology Kolenik is harnessing as one of his design principles means that the home works for you and underpins your health.
Kolenik explains: "Because of the huge quantity of impressions that we take in every day, it is becoming increasingly important that our homes should be places where we can find rest. We need spaces that are free of stimuli. That's why, together with the partners with whom I am working, I demonstrate how your home can strengthen both your body and your mind."
With a FreshBed in the bedroom, it's a match made in heaven.
FreshBed Edition 1 by Robert Kolenik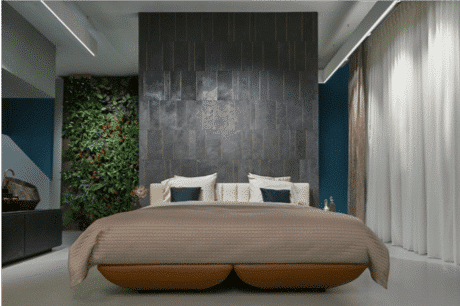 He showed his vision about the FresBed designbed and tweaked it. The bed bases are provided with a seamless fitting cover of leather, handmade by craftsmen. By placing it on short legs made in matt black, they fall into the shade and change the appearance, it gives a floating effect.
The headboard designed by Kolenik completes the bed.  Deep, vertical upholstered lines make it stylish. The choice of fabric in combination with the leather of the bed and the use of two different colors makes it a refined edition of FreshBed.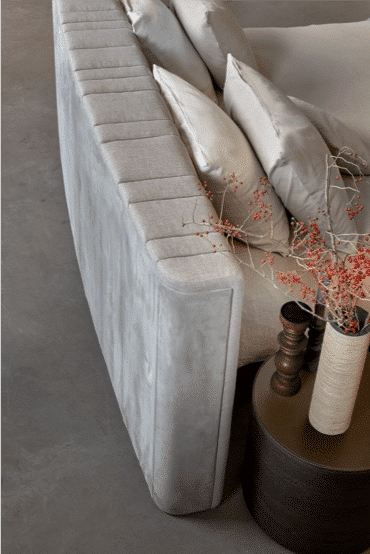 The ongoing collaboration has led to a sequel: Edition Two. A luxurious headboard with a slightly bent backside and curved shape to the left and right sides. The back is upholstered with vertical saddle stitch lines where the pieces of fabric come together.
The front is straight with deeply upholstered vertical panels with a curve to the top to continue horizontally. The use of different widths of the panels which are gracefully set give a contemporary interplay of lines. A lot of attention is paid to the details of the headboard, which combines traditional handcraftsmanship with exacting precision.
This headboard lends itself perfectly to place free from the wall in a room. A unique centerpiece that exudes design sophistication. It does not matter from which angle you look at your bed, from every position you'll love the aesthetic appeal.
The two Freshbed bed bases go with one fabric cover for Edition Two to create one large scale shape. The fabric for the headboard and cover can be chosen as preferred; from velvet to linen, leather, or your own material.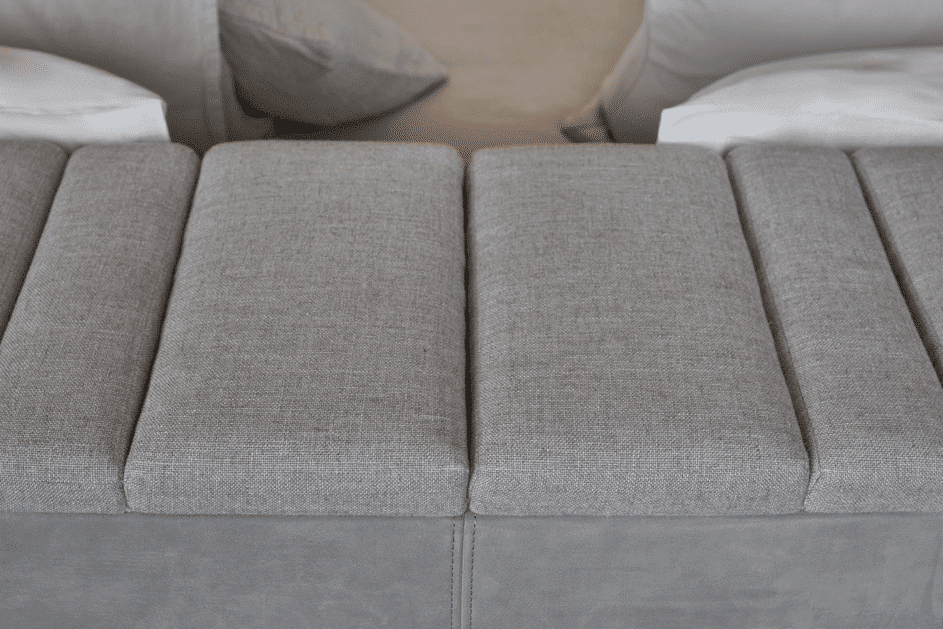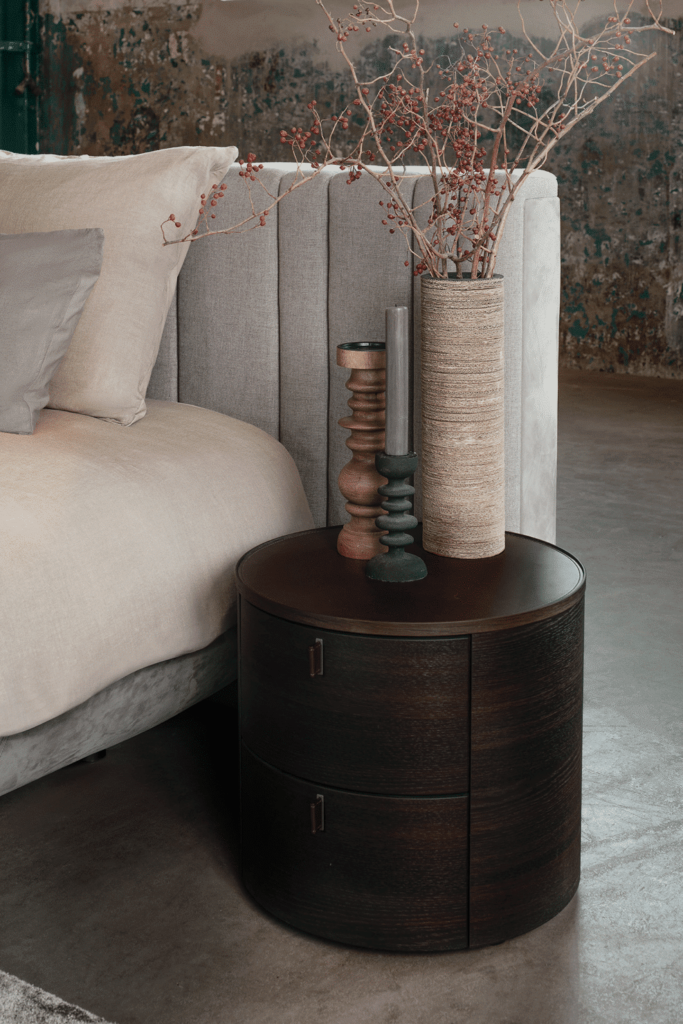 Photography: René van Dongen