Indulge yourself. FreshBed is the ultimate sleep system for better and healthier sleeping, delivering a delightful microclimate bursting with freshness and unparalleled hygiene. Purified air is delivered quietly to you all night long, giving you the luxury of crisp, dry bed linens the whole night through. By setting the ideal bed temperature which works best for your body, you are able to create a bespoke sleep experience like never before.
Whether you are at home or in a hotel, a FreshBed will help you fall asleep faster, sleep better and wake up fit, focus better, have more energy, be more creative, and less sensitive to stress. FreshBed thus contributes to better health of body and mind. In this way, FreshBed contributes to a healthier body and mind.
QUALITY. DESIGN. GLOBALLY UNIQUE.
FreshBed is a science-based sleep system with a unique and innovative combination of individual climate control with active airflow technology with a built-in medical HEPA filter.
Personally adjustable temperature control for faster, deeper, and longer sleep without interruptions.
Air purification with medical HEPA filter for clean air capturing fungi, pollen, bacteria, fine dust, virus carriers, dust mites, etc.
It has been scientifically proven that keeping the body at a constant temperature will result in a better, deeper and more comfortable night's rest *
– Roy Raymann, Vrije Universiteit Amsterdam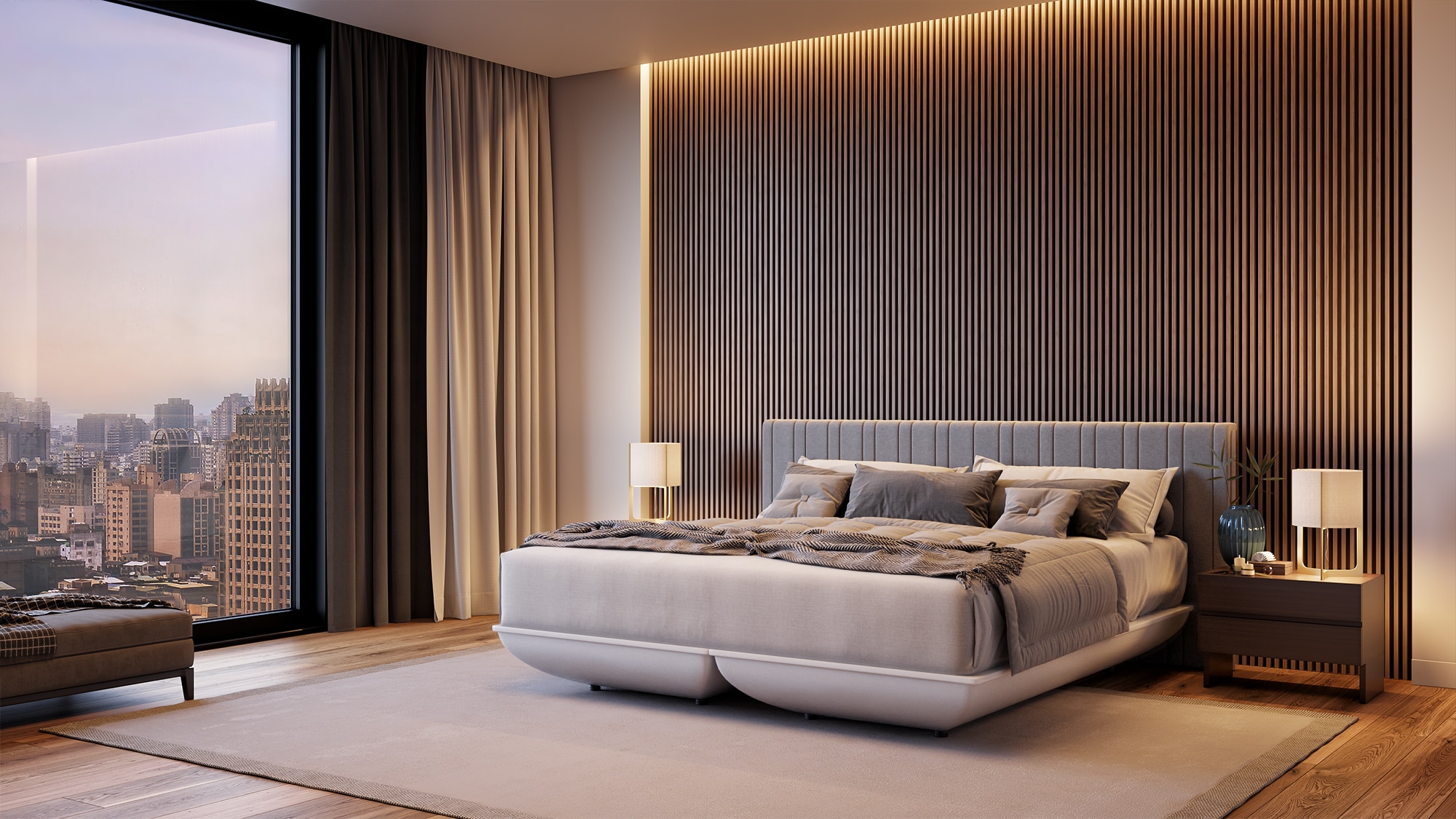 09 July, 2021

Exciting things are happening at FreshBed. With the strong growth in activities, the number of employees is also growing, so much so that our office in Ouderkerk aan de

THE DYLAN AND FRESHBED STRENGTHEN THEIR PARTNERSHIP

19 May, 2021

The Netherlands' leading luxury boutique hotel*) The Dylan Amsterdam added the most recent FreshBed model to their suites. This latest FreshBed model is another milestone of the brand whose ambition is

FreshBed in Amstel Hotel Magazine #7

31 March, 2021

As everyone knows, there is nothing so important to health and well-being as a good night's rest - and that means, first and foremost, undisturbed sleep. Countless factors influence sleep

* Source: Roy Raymann, "Mild skin warming, a non-pharmacological way to modulate sleep and vigilance", Vrije Universiteit Amsterdam

Headboard designed by KOLENIK Eco Chic Design